Waste Free for the Holidays
Whether we're decorating our homes, wrapping gifts or cooking up big meals, the winter holiday season can make a lot of unnecessary waste. In Canada, household waste can increase by more than 25 per cent during the holidays.
Luckily, it doesn't have to be this way. We can all take steps to make less waste each year. Explore the following categories for inspiration on ways to make warm holiday memories without also creating piles of waste.
Have ideas on how to prevent and reduce waste this holiday? Share your tips with us on Facebook so we can update our list.
Instead of new wrapping paper and gift bags, use newspapers, last year's calendars or old maps.
Festively decorate scrap paper or reused boxes and bags yourself to make personalized packages.
Use reusable cloth bags for wrapping gifts. Drawstring cotton bags made of holiday patterned material can be used year after year, still add colour and are a joy to unwrap.
Reusable cloth ribbon makes a great alternative to store-bought ribbons, which are typically used once and can't be recycled.
Reuse old cards and gift tags. You might start a new card-making tradition, cutting old cards into collage creations for someone new. 
Wrap gifts using fabric. Many different shaped gifts can be wrapped using Furoshiko, the Japanese practice of wrapping using a square piece of fabric.
The holidays don't just produce a lot of excess packaging, but a lot of extra food waste too. For even more tips and recipes, visit lovefoodhatewaste.ca.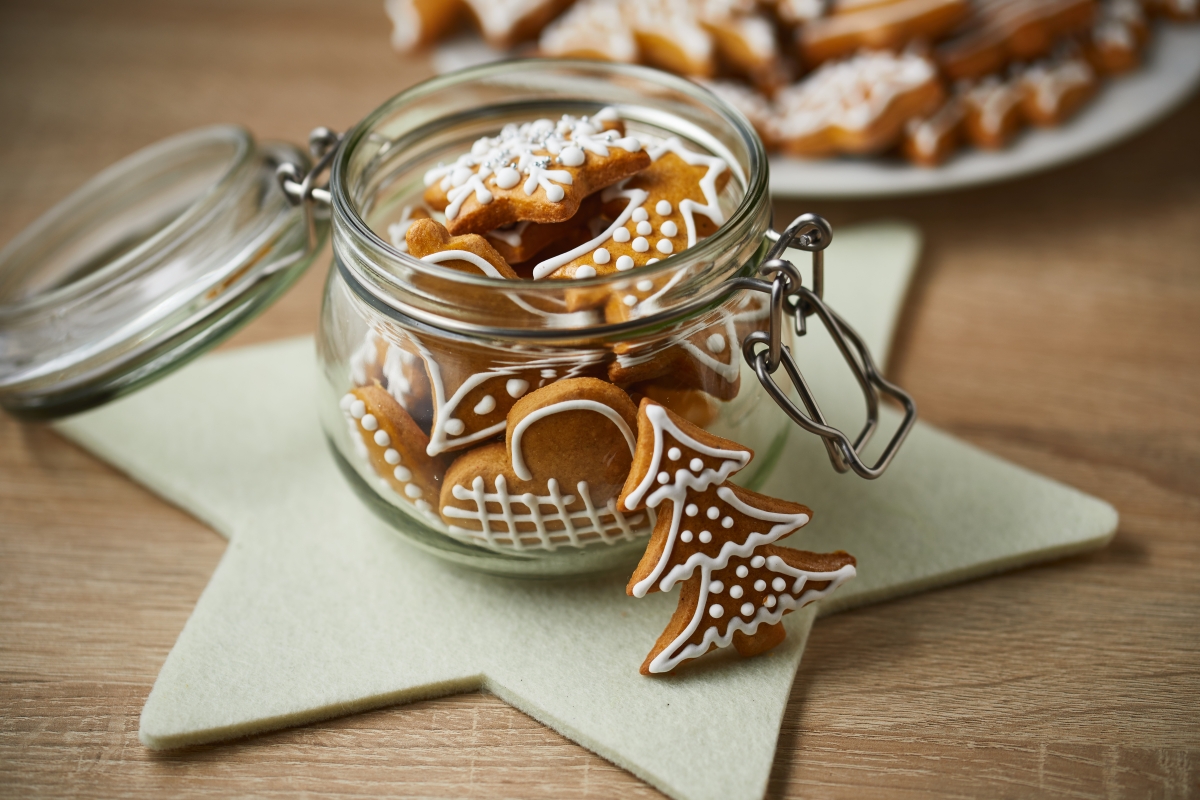 Check your cupboards and fridge before doing any shopping. You don't want to end up with doubles of spices and other key ingredients.
Don't buy more than you need. Make a list and stick to it.
Buy local food in limited packaging.
Bring your own bags, and fill up your own containers in the bulk food section.
Choose holiday recipes that make great leftovers, so you can enjoy the meal for days to come.
Have reusable containers on hand to pack up leftovers. Wide mouth glass jars and plastic yogurt containers make excellent vessels for leftovers.
Use cloth napkins instead of disposal paper towels or napkins. Throw them in the wash and use them over and over again.
Making decorations can become a new family tradition. Homemade decorations might include:
Reusable low waste or natural materials
Upcycled toys and materials
If you would like a tree for the holidays, there are some low-carbon alternatives to plastic trees or cut trees.
 Potted trees can be rented to use for the holidays and then returned for planting outdoors
If you do use a real tree, you can place it in your yard to create shelter for birds, and then compost it along with your yard waste.
Many beautiful decorations can be used year after year.
If you're buying new, shop for ones that are made of sustainable material that will last a lifetime.
You don't have to replace all your decorations at once. Start small and add to your collection year by year.
 
Gift giving around the holidays can add a lot of stress and pressure, let alone the waste that comes with it. The good news is, it doesn't have to be this way. There are many low cost and low waste gift options. Gifts don't always come in the form of something physical either. Giving experiences, donating to a cause in someone's name, or creating a personalized playlist are just a few ways to show someone you care.
If you do buy gifts, aim to buy well-made items that will last and are made of sustainable materials. This will help ensure sure they are around and cherished for many years to come. Whenever possible, give gifts that can be purchased without additional packaging, and that support local businesses, producers and makers.
Here are some ideas for low-waste gifts. Can you think of others?
Learn Something New
Music or dance lessons
Art classes
Sports or swimming lessons
Sewing or knitting classes
Riding lessons
Cooking or preserving classes
Community centre classes
Help Beyond the Holidays
Babysitting or petsitting service
Spa treatment
Yardwork or house cleaning service
Instrument or tool rental
Subscription to a streaming service
Audiobook or online newspaper subscription
Share an Experience
Dinner out (or in)
Race registration
Family photo session
Art gallery or museum membership
Tickets to a movie, concert or sports event
Bowling, escape room or virtual reality arcade night out
Walking tour gift certificates
Farmers' market gift certificates
Community theatre tickets
Plan a trip
Make an Impact
Donate to a local or international charity

Donations can often be made in the recipient's name

Sponsor a family or a humanitarian project
Adopt a trail or sponsor a park bench
Adopt a species
Do-It-Yourself
Make a personalized playlist
Create a good deed or romantic IOU booklet
Make gifts using upcycled materials
Pass on a favourite book or toy
DIY kits
Personalized activity books
Share a special recipe and gift the ingredients
Homemade preserves
Homemade jewellery
For whatever packaging that does come your way this holiday season, thankfully much of it can be recycled. Check out cswm.ca/recycle to find out what can be recycled in your area, or use the Recyclepedia website or app to quickly find specific information for different items.